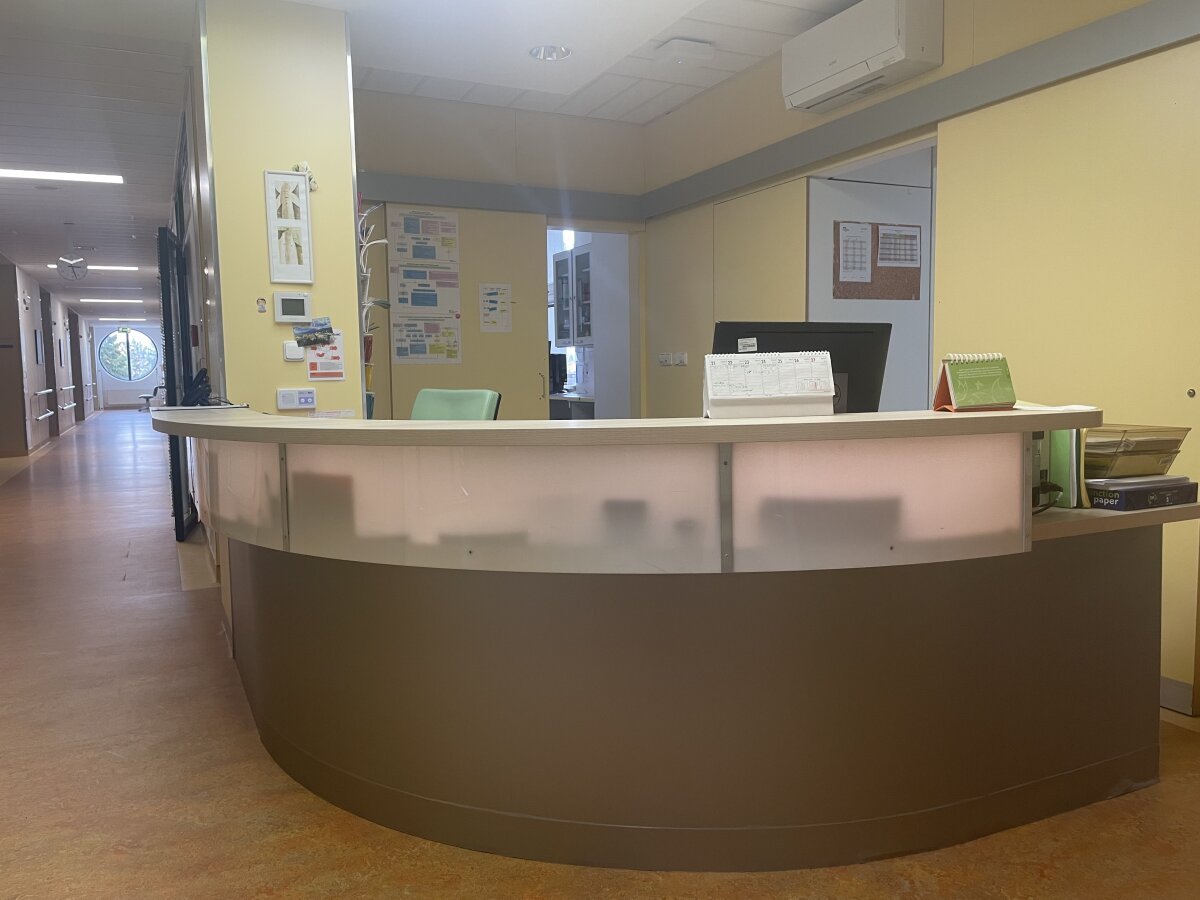 The reconstructed inpatient part of the gynecology and urology department will serve patients from the South Moravian region and beyond
The MMCI has reconstructed the inpatient department of gynecological and urological oncology. Thus, we can offer hospitalized patients greater comfort. Floors, bathrooms, new air conditioning units and other related improvements are being installed throughout the department. The reconstruction lasted about 3 months and the total costs amounted to 15 million crowns without VAT. The reconstructed premises will serve patients from all over the Czech Republic and beyond.
"We constantly strive to offer our patients, in addition to top professional care, sufficient comfort and safety, which is also important for treatment. I am therefore very happy that, even in these difficult times, the inpatient ward was repaired and our patients will feel comfortable here," explains MMCI General director Marek Svoboda.
"We installed in patient rooms, examination rooms and offices an VRF system air conditioning units with the option of using heating in the winter months. The device will allow temperature regulation in individual rooms, so that the needs of individual patients can be met in a better manner. An important part of the entire system is also the control element during ventilation. If the windows are opened, the contact will be disconnected and the unit will automatically turn off, preventing its unnecessary work, which will save expensive energy. All units also have a special extra-quiet mode that does not disturb the peaceful sleep of patients," adds Radek Vach, Director for economic and technical services.
The new bathrooms will provide easier access to the shower, which is also more spacious than the original one. The reconstruction also included the replacement of ceilings, water pipes, etc. The Masaryk Memorial cancer Institute provides top-notch comprehensive care for patients with urological and gynecological tumors, including robotic-assisted surgical treatment of these tumors. This treatment, when performed in centers with great experience, reduces the number of postoperative complications and shortens the length of hospitalization. More than 1,000 patients have already undergone robotic surgery at the MMCI, and these patients will benefit from the newly renovated inpatient ward. We wish them a speedy recovery.
You may also be interested in...
Free Cancer Helpline
Monday – Friday from 7.30 AM to 3.00 PMn
(+420)800 222 322