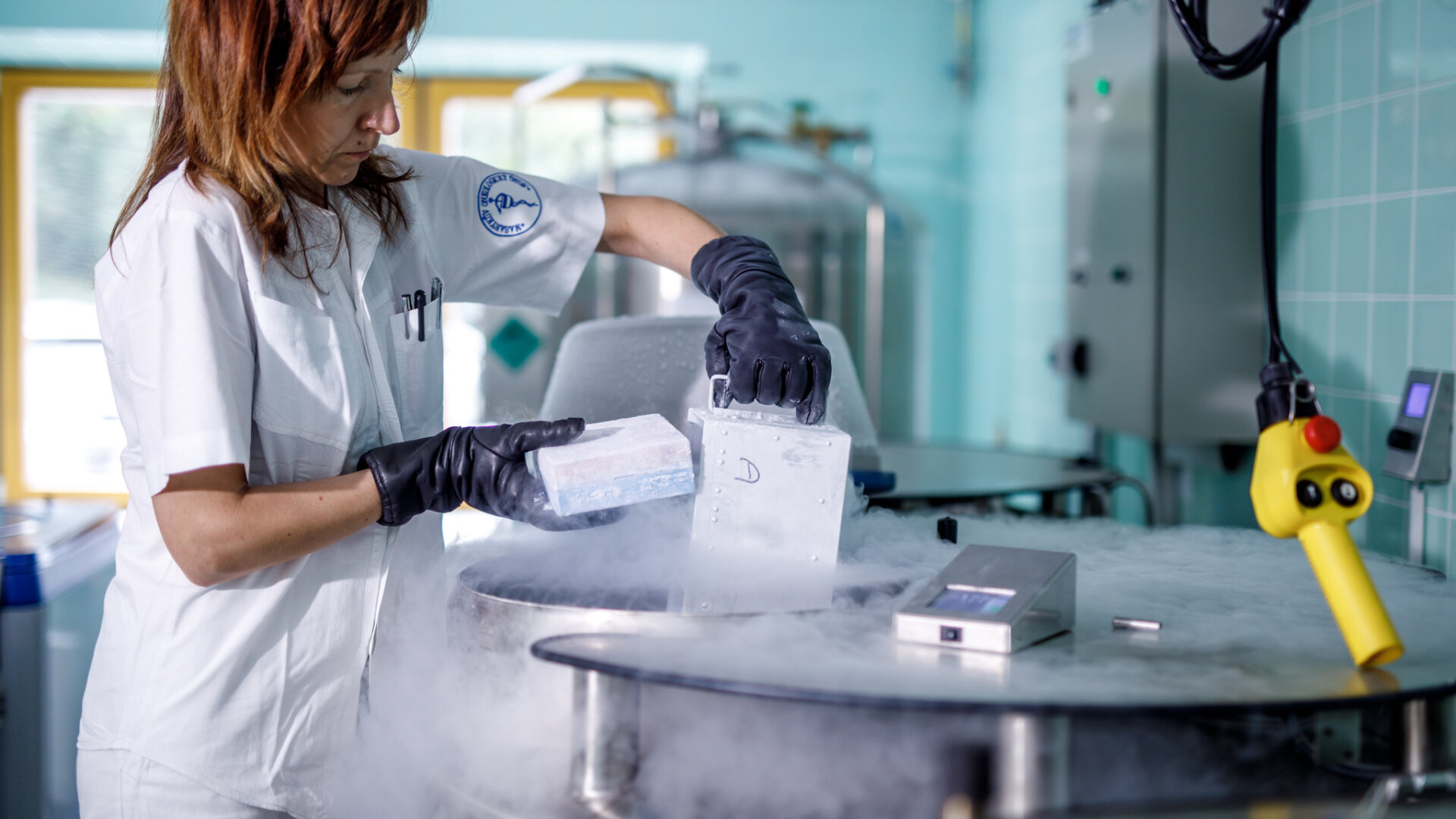 The Bank of Biological Material (BBM) stores long-term frozen or otherwise processed tissues and other human biological material of MMCI oncology patients as well as healthy donors.  BBM provides samples including clinical information, for MMCI oncology research projects as well as for national or international translational research projects. Access to such archived material, including clinical data, can facilitate and accelerate the translation of laboratory knowledge into clinical practice. The operation of BBM complies with the basic methodological and ethical principles for working with human material. The operation and use of BBM requires active institutional support and teamwork of pathology, surgery, laboratory and clinical staff. The Department of BBM provides not only clinical samples in excellent quality with unique associated data, but also expert knowledge in modern biobanking technologies.
Large Research Infrastructure BBMRI.cz
Since 2010, the BBM at MMCI has participated and coordinated large research infrastructure Czech National Node of Biobanks (BBMRI.cz) in the frame of pan - European network BBMRI-ERIC (Biobanking and Biomolecular Resources Research Infrastructure – European Research Infrastructure Consortium), which facilitates the easier selection and searching of biological samples and communication among biobanks and applicants. Our biobanking and IT experts have been involved in the development of online tools (Negotiator, Federated search, Directory, Locator) that help with harmonizing and summarizing all necessary information about samples including clinical and laboratory data. One of the main aims of this biobank network is to unify legal, ethical and societal principles together with the optimization and procedures standardization to reach minimum standards of quality management according to EU guidelines for all BBMRI.cz members.
For more details visit bbmri.cz
T +420 543 133 318 (Mgr. Eva Růčková, Ph.D.)
T +420 543 133 346 (RNDr. Kateřina Nováková, Ph.D.)
E [obfuscate_1_|98|102|104|114|88|98|107|58|96|89|108|105|99|44|90|121]
---
Morávek pavillion (RECAMO)
---
You may also be interested in...
Free Cancer Helpline
Monday – Friday from 7.30 AM to 3.00 PMn
(+420)800 222 322