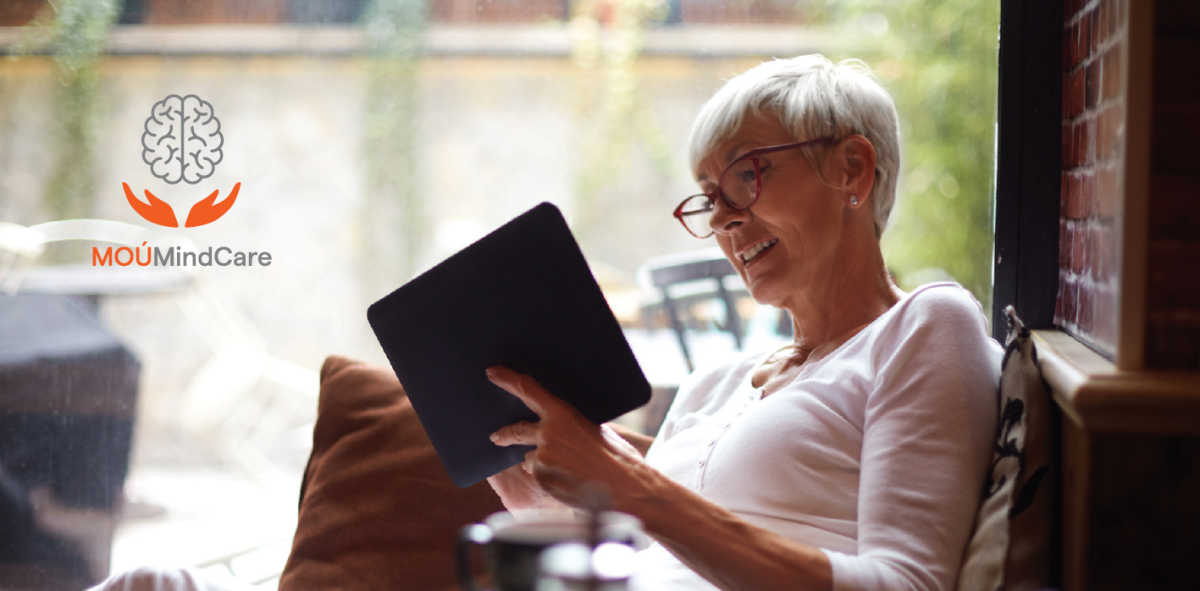 The first Czech mobile application to support mental health in oncology patients
Researchers from the Faculty of Medicine of Masaryk University developed the "MOÚ MindCare" mobile application. With the help of modern technologies, the patients of the Masaryk Memorial Cancer Institute will get a new possibility of mental support during and after the demanding treatment. Researchers together with doctors are now opening an ambitious scientific project to test different types of support, which can make a big difference in the field of eHealth.
Oncological disease can mean the end of a normal life for many patients. Everything suddenly revolves around the treatment itself, examination results and hospital appointments. Patients can often feel that their life has stopped. They postpone positive activities for an indefinite period, for example, until after treatment, after a control examination or after a visit to the doctor. In such a fast course of events, many people do not even notice that they are forgetting their mental health. That is why the MMCI, in cooperation with experts from the Faculty of Medicine at Masaryk University, is introducing a new MOÚ MinCare application for patients. According to the head of the development team of the MOÚ MindCare application project, clinical psychologist Miroslav Světlák, quality oncology treatment also includes support for mental health and life satisfaction.
The Masaryk Memorial Cancer Institute focuses on the quality of life of patients during and after treatment. "We are aware that focusing only on physical difficulties in treating patients would be too little. Psychological support offered to the patient is an absolutely necessary level of treatment, and it is difficult to achieve satisfactory results without it. From our experience, the patient's poor mental state is fundamentally involved in the overall quality of life of both the patient himself and his loved ones. We are therefore happy that we will have a platform for our patients that can offer them a number of tools to improve their experience of the disease and their overall psychological state," explains Deputy for Communication, Strategy and Education Jiří Šedo.[S1] 
In the program, the patient can encounter interventions based on mindfulness, positive psychology and autogenic training. Mindfulness (Mindfulness Based Cognitive Therapy for Cancer - MBCT-Ca) works with awareness of the present moment here and now. Together with elements of cognitive therapy, it aims at becoming aware and working with the current mental and physical state (an example of such an exercise can be the so-called "Body scan", during which individual parts of our body are perceived with kindness, as they are. Positive psychology develops the ability to realize the bright side of life and use sources of mental well-being (an example of a simple exercise can be the so-called "3 good things", which a person becomes aware of, e.g. before going to bed).
PAtients interested in signing up to the program can get more information from doctors, nurses, psychologists, in the Information and Education Center, as well as from information leaflets that are available in individual waiting rooms, clinics or in the departments of the Masaryk Memorial Cancer Institute. The MOÚ MindCare program also has its own website - www.mou-mindcare.cz.
---
 [S1]The physician leading the project?
You may also be interested in...
Free Cancer Helpline
Monday – Friday from 7.30 AM to 3.00 PMn
(+420)800 222 322